Enhancing innovation
in the life sciences
Welcome to InfoGov Sweden AB, a consultancy specialising in Innovation, Collaboration, and Facilitation services within the life sciences.
InfoGov Sweden works with our clients to perfect their approach to innovation whether it be to generate novel ideas, or bring new products, services, and processes to life. Consider the following questions: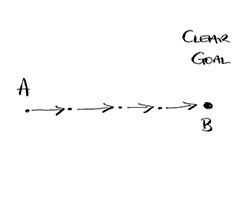 Do you have the right expertise in the room to innovate? How would you know?
Are your collaborations managed via trust or control? Which approach is more effective?
Just how clear or fuzzy are your innovation goals? Is your team set up to succeed?
These and other questions will be answered in bespoke, facilitated sessions. Contact us today for your free 20 minute consultation.
About Infogov
The role of a facilitator is an impartial one, helping groups make more effective decisions. It is important to maintain high-levels of participation throughout the process, to ensure outcomes are innovative, useful, and supported by all.
My work as a freelance facilitator involves:
Having collaborative relationships with my clients
Designing and delivering solutions that meet clients' specific needs
Using my network of facilitators and events organisers to work with larger groups
Situations where facilitation is required, involve a diverse range of views, some degree of conflict, and high-levels of complexity. Maintaining a positive and professional attitude throughout is, therefore, essential. You can find out more about me on my LinkedIn account.
Where do you need to innovate?
Product/Service
Invention and prototyping
Clinical and regulatory strategies
Innovation ecosystems
Business
Financing and deal structures
Company product and service offerings
Organisational efficiency
Operations
Infrastructure projects
Operational and process effectiveness
Technology adoption
Contact us today
To find out more of how we can help you and your business call +46 (0)70 272 4716 or send an email to: info@infogov.se