Open innovation
Degree to which you need/are willing to embrace the expertise of others. All approaches are legitimate, but which is the right one for your innovation?
To what extent does your company need to embrace the expertise of others in order to innovate?
Are you willing and able to share your own ideas for collaborative purposes? What might those purposes be?
The answers to these questions, determine how and when we collaborate with other individuals, groups and organisations. At InfoGov Sweden AB we have identified four main types of collaboration, illustrated in the diagram above and described in more detail below; interactions and innovations become increasingly Open as you move to the right.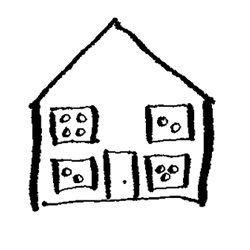 In-house Innovation
In order to innovate, companies sometimes need help to tackle the departmental silos that are not uncommon in large or rapidly, growing organisations. Facilitated outcomes include common goal-setting, unified product strategies, and effective controls to avoid reoccurrence.
Innovation by invitation
This more controlled approach to innovation is typical when there is limited appetite for sharing ideas. Often driven by know-how and IP related concerns, a company chooses its partners carefully and agrees up front how to share the value created. Facilitated outcomes include cross-sector product development, operational aspects of long-term supply relationships, and explorations in industry convergence.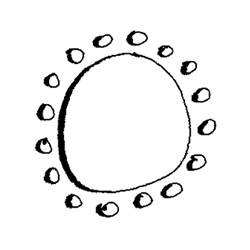 Innovation through collaboration
This managed approach to innovation, is typified by the company being a member of an industry organisation. Participants work in a collaborative manner to resolve common, operational and regulatory challenges; IP concerns are small as the issues tackled are pre-competitive in nature. Facilitated outcomes include development of standardised analytical methods, introduction of new technologies into an industry, and defined industry consensus positions.
Open source innovation
Increasingly popular in software development, open source innovation encourages agility, and the free exchange of ideas between clusters of innovators. The increased pace of innovation can even result in industry disruption. Facilitated outcomes include light-touch oversight of the overall objective, and topic-focused hackathons.
For the more curious among you

'Open Innovation' has been defined as a distributed innovation process based on purposively managed knowledge flows across organizational boundaries, using pecuniary and non-pecuniary mechanisms in line with the organization's business model' *.
Written as an 'Open Innovation Checklist' that might look like this:
Identified our innovation partners
Agreed how we will work and share information
Agreed the scope of where we will innovate
Agreed how we will share any value created
Aligned innovation activities with company goals and culture
You can hear some corporate executives from the Berkeley Innovation Forum discuss managing open innovation and change HERE
Where do you need to innovate?
Product/Service
Invention and prototyping
Clinical and regulatory strategies
Innovation ecosystems
Business
Financing and deal structures
Company product and service offerings
Organisational efficiency
Operations
Infrastructure projects
Operational and process effectiveness
Technology adoption
Contact us today
To find out more of how we can help you and your business call +46 (0)70 272 4716 or send an email to: info@infogov.se